Women of Weeksville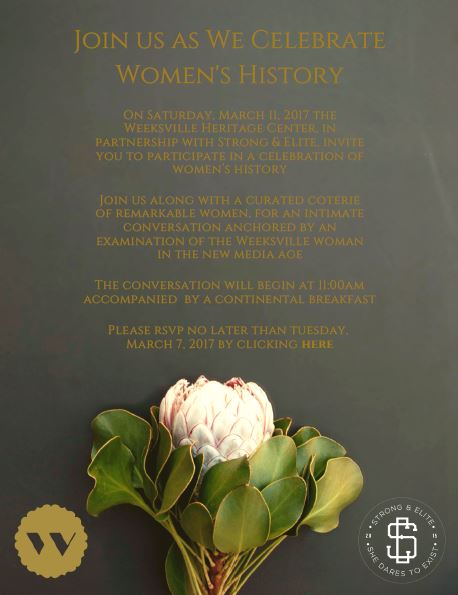 Strong + Elite had the honor of partnering with the Weeksville Heritage Center for their very first Women of Weeksville (WOW) event for Women's History Month. For the event an intimate brunch was held honoring author Zetta Elliot and community activist Denisha Gingles. Hosted by Asha Boston of the Dinner Table Doc, attendees engaged in discussion regarding being a woman and successful in today's society. Attendees also received gift bags with items from S+E and Weeksville, including a special book on the history of Weeksville. In addition to WOW the center partnered with the Free Black Women's Library and held a panel on education equity with the Brooklyn Historical Society.
Weeksville is a cultural institute that preserves the history of the 19th century African-American community of Weeksville, one of the first free black communities in America. Weeksville celebrates the community's history while also bringing it to the present with programs, art, presentations and more.
If you are in New York it is a must see, a Brooklyn gem. The center boasts houses from the late 19th and early 20th century for visitors to tour and learn about the robust self-sustaining African-American community that resided in the area. For more information on Weeksville visit their site.
Photos courtesy of Weeksville and photographer Dominique Sindayiganza