For Little Brown Girls- Misty Copeland
This past weekend Misty Copeland was the featured author for Harlem's Abyssinian Baptist Church book club ministry to discuss her book Life in Motion: An Unlikely Ballerina. Misty has ties to the church and her manager is a member there. The book club opened the Q&A to the church members and community to discuss the book and hear from Misty.
Upon first glance Misty is easily lost in the crowd. She is petite with light skin, long curly hair and the crowd easily dwarfs her. The one distinguishing feature that notified me it was her was her smile, which is wide and sincere, her joy infectious.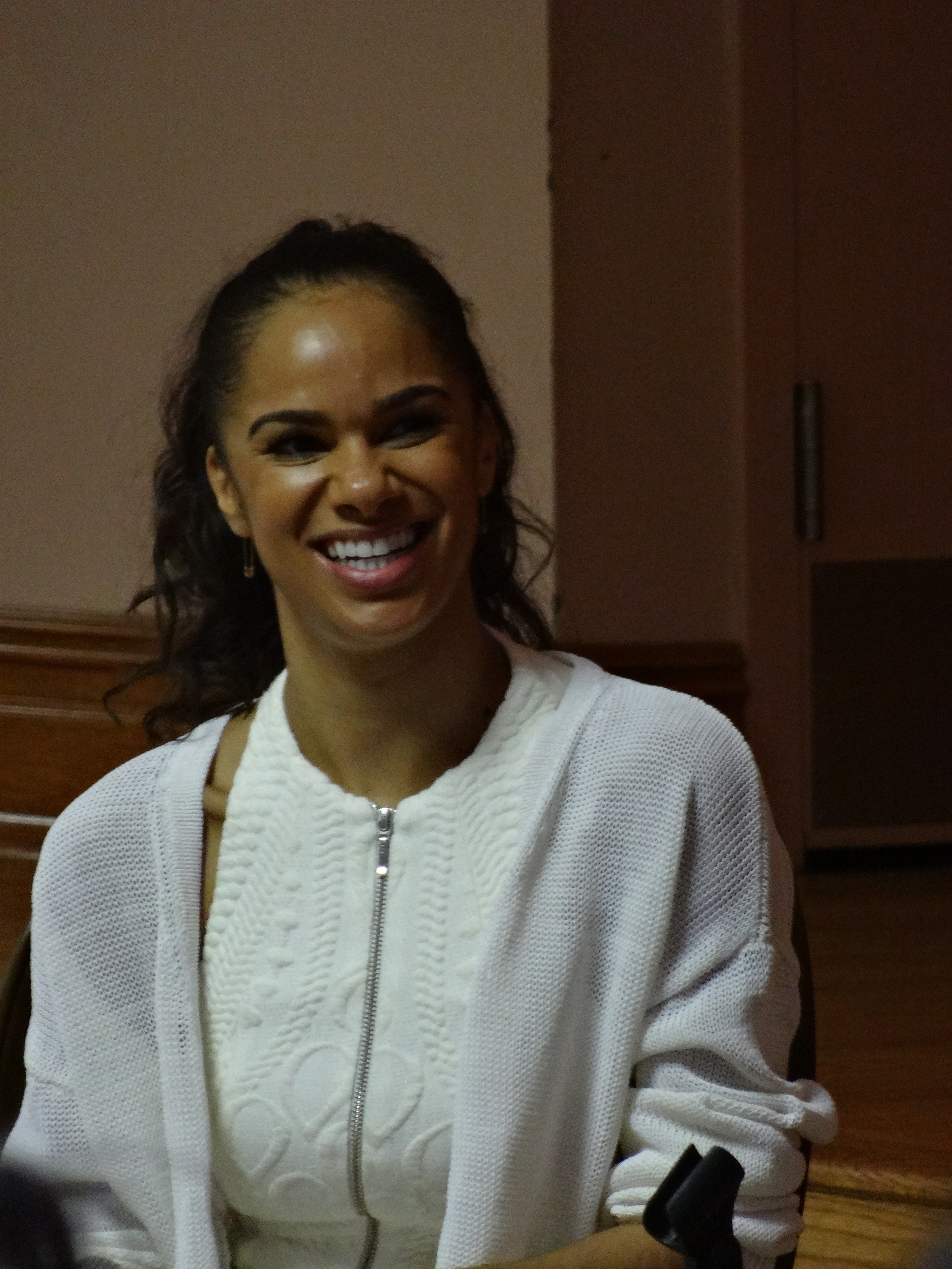 Misty Copeland is a living legend. Recently named a principal dancer, the first African-American to do so, at the American Ballet Theatre she has become a household name. Misty's existence in the ballet world defies the traditional- she started ballet at age of 13, she is black, short and busty, all things that should have counted her out of the elite league. Her book details her journey in the ballet world and covers her triumphs, which are well known, but also her failures and the challenges she faced.
Misty was very open expressing that every dancer's journey is different. She humbly says that she has encountered difficulties, but many others have faced even more insurmountable challenges than she. Misty loves ballet and she wants to continue to bring more people to it. Misty has done this not only through performance but through her work with Under Armour, her book and more. Through it all Misty stated that her motto for life is that, "I don't let other people's words define me." Furthermore, Misty spoke on the importance of brining diversity to ballet and inspiring little brown girls. She is honest, humble and inspiring.
After hearing Misty speak and learning more of her story I am definitely adding Life in Motion to my reading list.